Working at Relatics
Relatics is a company based in Ridderkerk that has developed a unique software package to enable organisations to run their information provision transparently during (infrastructural) construction projects from the beginning until the end. Every person involved is always up to date on the current state of requirements, risks and agreements. Since Relatics provides automatic insight into interdependencies between the applications and the cohesion of the objects with their risks and requirements, organisations can reduce their failure costs by tens of percents.
" When you get to work at Relatics you have a passion for your work, you want to develop yourself, you like an open culture and you like to have the freedom. You also get very nice colleagues. "
HQ in Ridderkerk

Active worldwide

10% / 90%

Average age 32

60 employees
Growth possibilities at this company
At Relatics, there is no set growth path and there is plenty of freedom to develop. You are encouraged to join training courses and there is no maximum training budget. You are allowed time off to spend freely on personal development. Furthermore, you cooperate closely with your colleagues who you can learn a lot from, while at the same time having considerable independence to grow within your role.
Why work at Relatics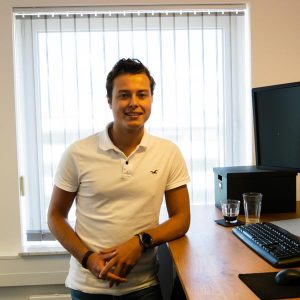 Zwen van Erkelens
Software Engineer
Relatics has given me the opportunity to study parttime and at the same time to develop my passion for software development. It gives me a lot of energy being able to be part of this company and to contribute to the brand awareness of Relatics.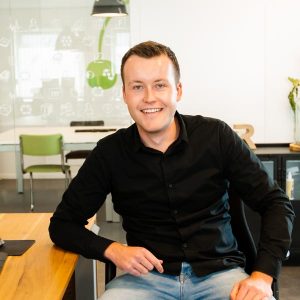 Gerben de Lange
Consultant
I chose to work for Relatics because I got the impression, based on the interview, that there is a lot of room for personal development and doing challenging projects both at home and abroad.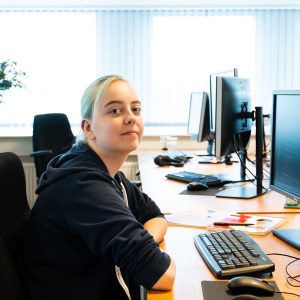 Anouk Borsboom
Software Engineer
My current Manager approached me via LinkedIn. He was so enthusiastic in me that I came for an interview the same day. The vibe felt great right away: the team is small and people-oriented; you are anything but a number. When I found out that giving feedback and having discussions is taking place in a respectful way and is appreciated, I knew I wanted to work here.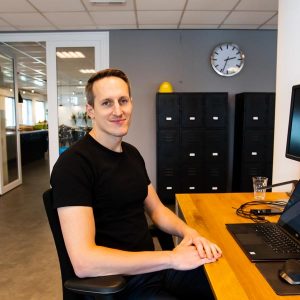 Kris de Waal
Consultant
During my studies I learned about "semantic technology". I was so excited about this topic that I immediately started looking on LinkedIn. There was this one company with a unique product and that was Relatics. After my first conversation I got offered a contract and the rest is history.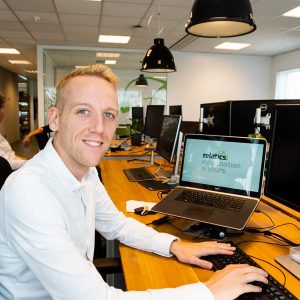 Jasper Lammens
Accountmanager
I wanted to work at a company which sells its own software product in combination with a corresponding philosophy.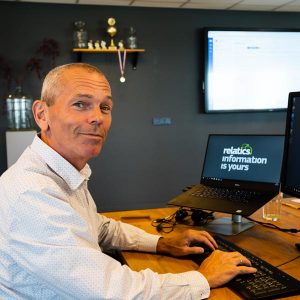 Hans Brederode
Lead Solution Architect
My application started when I spoke to a friend about Relatics and the development of the product. After that conversation, it was clear to me that Relatics should be the next step in my career. The question whether he could pass on my profile to HR was easily answered by him: "Yes, please, it'd be great to co-operate."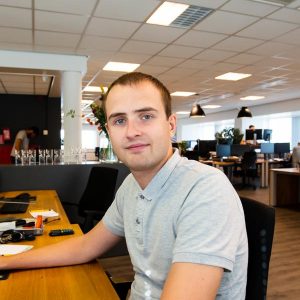 Gerben Oudijn
System Administrator
What I immediately noticed at Relatics is the nice vibe which is very important to me. The vibe at the office gave me a very good feeling. You're given a lot of freedom and there is always a possibility to learn or grow. There's a good lunch and fun things are regularly organized.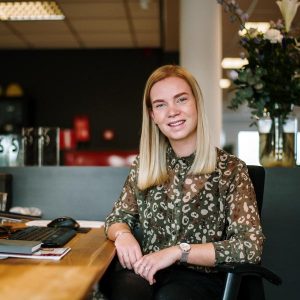 Laura Kamp
HR Officer
After my internship at Relatics I didn't want to leave the company and I continued to work here. The nice atmosphere, great colleagues and opportunities to keep developing yourself ensure that I enjoy going to work every day!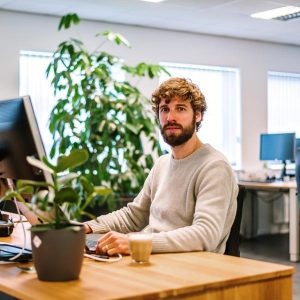 Frank Keizer
Lead Consultant
I had a lot to do with Relatics with my previous job. My affinity with IT and technology and the ability to really make a difference, made me decide to apply for the job at Relatics.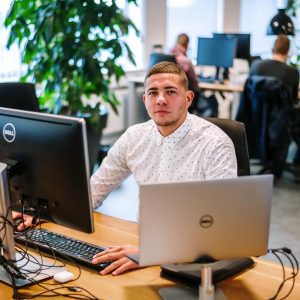 Brandon Könemann
Consultant
I started working at Relatics because of the open and enthusiastic atmosphere within the company. This and being able to work with a great product is paramount.
No job openings at Relatics
What is our biggest challenge?
Relatic's greatest challenge is to find suitable new colleagues who feel comfortable in our company culture (ambitious, ample freedom, open and honest), to help us achieve our ambitions for growth.
'Finding suitable new colleagues who feel comfortable in our company culture.'
Relatics